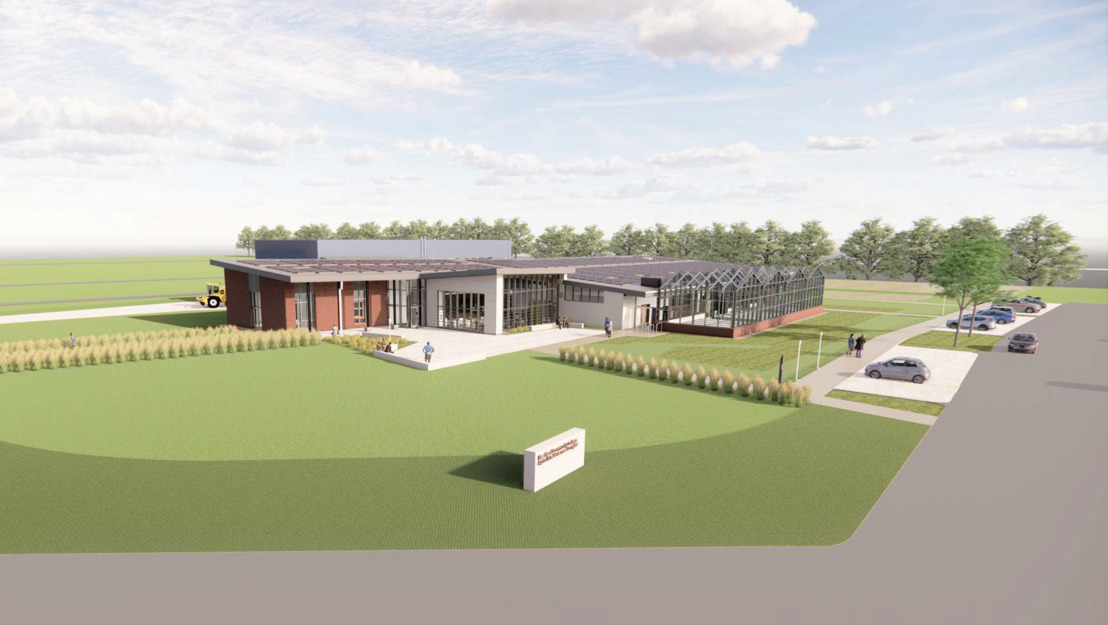 GROWMARK Partners with Heartland Community College on New Agriculture Complex
Investment to create sustainable pipeline for top talent in agriculture-related careers across the region
Normal, Ill. (November 15, 2022) – GROWMARK, Inc. is excited to announce a partnership with Heartland Community College to advance its agriculture program and create more work-ready students for the region. The partnership features an investment by The GROWMARK Foundation in the construction of Heartland's new agriculture complex. The facility is under construction on the west side of the Raab Road campus in Normal, Ill., and is set for completion in late 2023.
"Heartland Community College is a notable innovator in student programs that allow students to customize their learning for a desired career," said Ann Kafer, GROWMARK executive vice president of human resources and corporate services. "Educational partnerships are an important part of our talent strategy, and we believe this investment will create a sustainable pipeline for top talent for the GROWMARK System and other agribusinesses."
"GROWMARK's investment in the Heartland ag facility helps secure the future of ag education in our region and beyond," said HCC Foundation Executive Director Chris Downing. "As the ag industry continues to evolve, the need for specialized learning space is hugely important. We are grateful for the commitment we have seen from GROWMARK and other industry leaders to secure the pipeline of ag professionals for current and future generations."
Heartland Community College offers multiple pathways for agriculture students including degree programs Associate in Science, Associate in Arts, Associate in Applied Science, as well as certifications in Agriculture Business, Agronomy, Precision Agriculture and Regenerative Agriculture.
Chris Grogan Manager, Publications and Media Relations, GROWMARK, Inc.