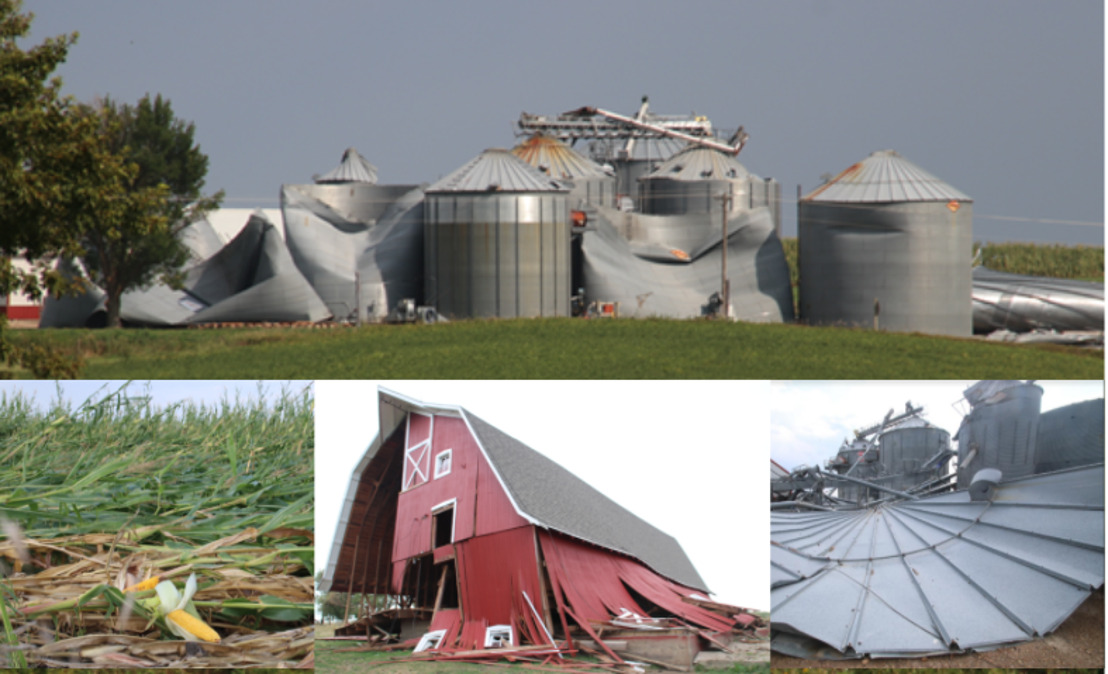 The GROWMARK Foundation Contributes to Iowa Relief Effort
Money to help communities after 130 mph winds caused extensive damage
After hurricane-force winds cut across Iowa, causing widespread damage to the state, The GROWMARK Foundation is stepping up to help with donations to key relief organizations in the region.
"By now, most of us of have seen the damage to farms, communities, and homes in Iowa," said GROWMARK Corporate Communications Manager Amy Bradford, who oversees The GROWMARK Foundation. "The GROWMARK System has many employees and customers who are impacted along with so many others. This money will go to those first responders who have been working nonstop since the storm hit on August 10th."
The GROWMARK Foundation is sending $5000 grants to the Gladbrook/Lincoln Ambulance Foundation Inc., the Van Horne First Responders Inc., and New Sharon Fire and Rescue Association Incorporated.
The storm hit as many farmers were getting ready for harvest season.
In 2019, The GROWMARK Foundation provided disaster relief funds to organizations helping with the historic flooding in the Upper Midwest.
Photo credit: Harlen Persinger
Chris Grogan Manager, Publications and Media Relations, GROWMARK, Inc.